With the recent sad passing of renowned songsmith Gordon Haskell on 19 October 2020 (aged 74) I thought it only fitting to shine a light on my good friend Tino Licinio, given he and Gordon were both recruited as members of 'The League of Gentlemen' when Bob Fripp formed the band in 1964. Sadly Tino pre-empted Gordon's demise by succumbing to lung cancer in 2008 but his music lives on . I met Gordon several times but never worked with him but had Tino lived he would (like Gordon) have been in his Seventies now ... where did all those years go ?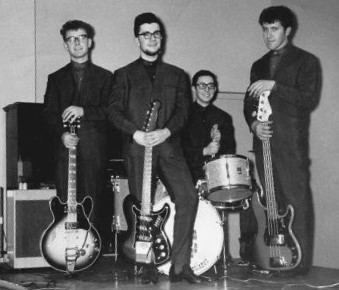 League of Gentlemen 1964
L/R Robert Fripp / Tino Licinio / Stan Levy / Gordon Haskell
(pic courtesy John Cherry ~ Bournemouth Beatboom)
Along with keyboard player and producer John Dickenson and guitarist Al Bowery, Tino was also the vocalist and guitarist in 'King Harry' who released an album in 1977 called 'Divided We Stand' and many of the songs were written by Tino. King Harry were poised for mega stardom when Jim beach (long time Manager of Queen) offered to represent them. Legend has it that Dickenson had only ever perceived the band a 'studio band' and refused to tour the album. The resentment this caused rapidly lead to dissent and the break up of the band .... and the end of potentially MASSIVE success globally !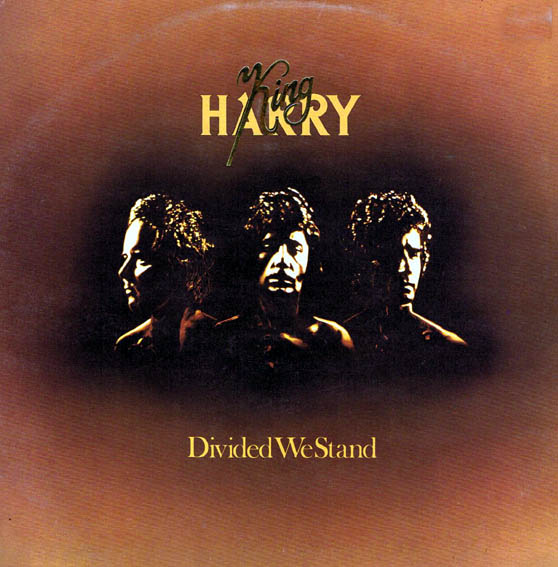 Tino and I played together in a covers band called 'Casablanca' at the council run Quarterdeck bar in Bournemouth (now Harry Ramsdens) from 1980-1983 and subsequently (1984-1985) a 'Sixties tribute band' (before they were called tribute bands) called 'Lucky' . We also gigged as what could only be described then as a 'Hi Tech' duo called 'Database' utilising the emerging music technology (synths and sequencers) to bring 'electronic' music (augmented with live keyboards and guitars) to the pub and club circuit.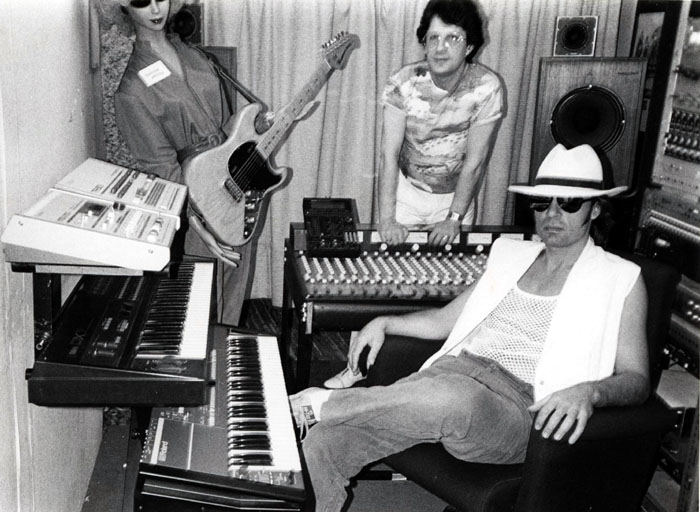 DATABASE : Tino Licinio (rear) Mark Eden (seated) + 'Technical Assistant' ' Zelda'
In 1984 we collaborated on four songs Tino had written and we recorded them on my old 8 track tape machine. I've dusted off the tapes of the tracks we recorded 35 years ago and not surprisingly the songs really stand the test of time.... Check 'em out (in the 'Tino Licinio' folder) on the jukebox below....there's four of Tino's songs plus an extra 'bonus track' ~ a fabulous song written by Jonathan Clift and John Priestley (aka Cliff Edge) called 'No Place Left to Run'. Piano & keyboards on 'No Place Left to Run' by Steve Ennever and Keyboards on the originals by the late great Mick Bienvenu (ex Prima Voice). All are a testament (along with the three 'Casablanca' live tracks on the jukebox) to the timeless vocal and song writing talents of my dear departed friend Valentino ('Tino') Giolivio Leo Licinio !