CAVA CAVA - Band comprised Steve Parris (Vocals) Richard Hixson (Guitar) Jon Hallett (bass and keyboards) Derek Ritchie (Drums) but ably supported and supplemented along the way musically by Paul Darville, Pat Davey , David Parsons , Marc Ford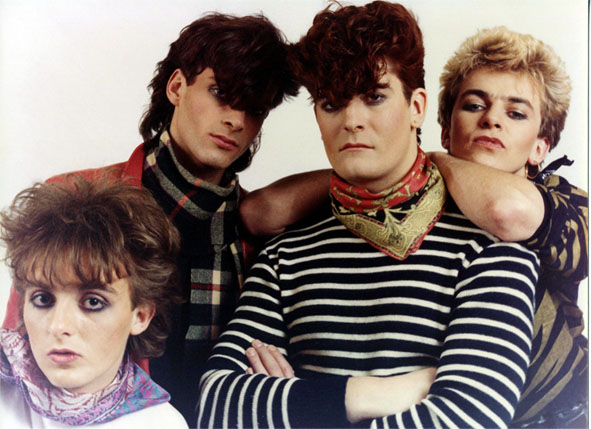 photo credit : Rick Parsons (ex Misty band drummer)
1982 -. Managed by Mike Parker Cava Cava record multiple demos at Misty Studio and subsequently sign to Regard Records (RCA) for £100,000 following 'live session' produced by Mark Eden for the Peter Powell radio one show.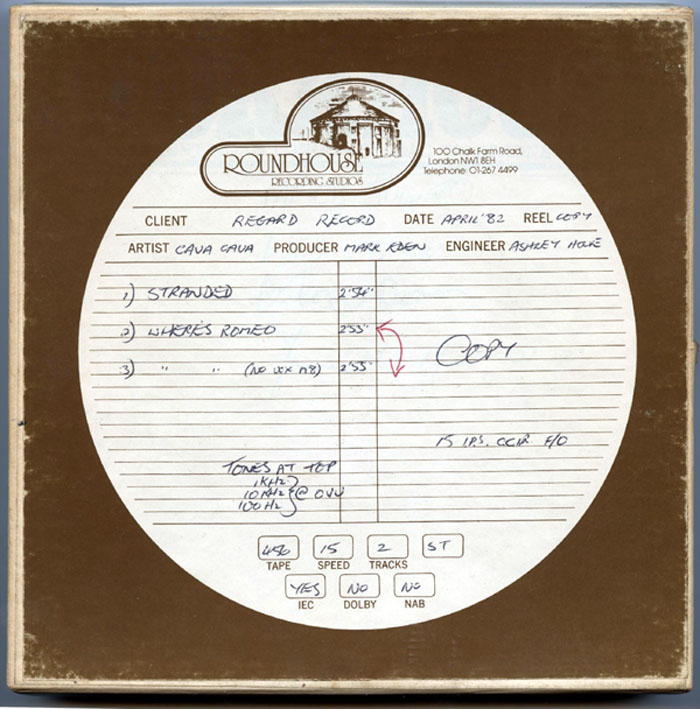 Mark Eden and Steve Ennever are given a shot at producing the bands first single Where's Romeo at Roundhouse Studios , London . Attempt at giving the band a tougher sound are 'credible' but record company decide that they need a 'name producer' to protect their investment.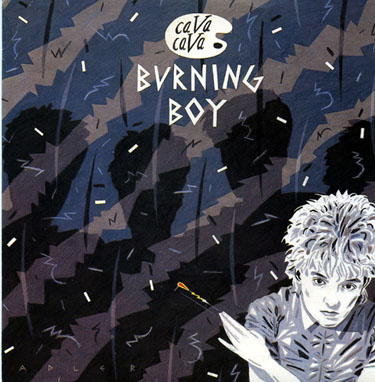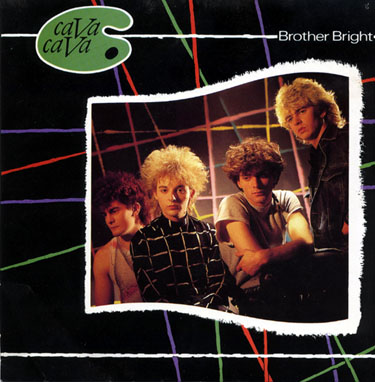 So first single 'Where's Romeo' b/w 'See, Saw & Sway' produced and re-recorded by Tim Friese-Greene (riding high as co-producer of Thomas Dolby's 'She Blinded Me with Science') enters top 30 with huge promotional campaign including Smash Hits feature and win an exclusive 'Cava Cava' designer shirt competition in the Sun Newspaper ~ as worn by singer Steve Parris in the album photo below. Perform triumphant homecoming gig at 'Gossips' club in Bournemouth augmented on keyboards by Steve Ennever with sound engineer Mark Eden at the mixing desk



.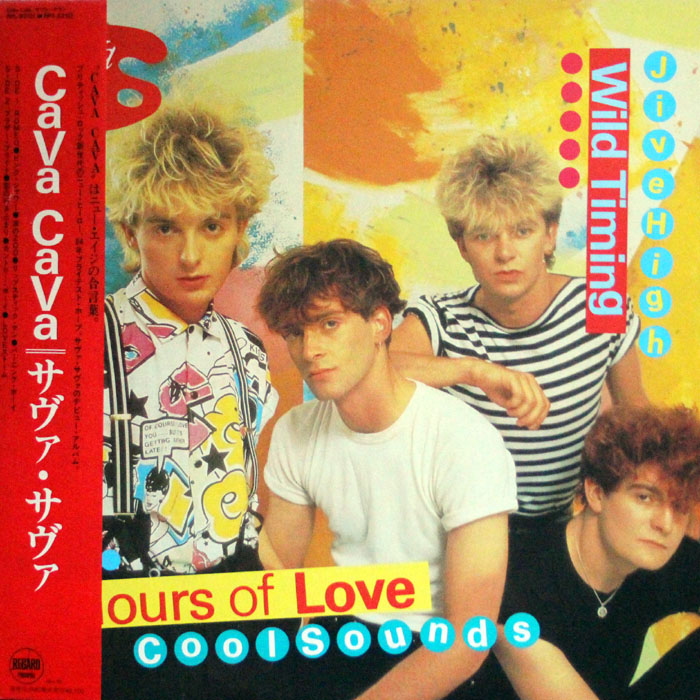 Two more Tim Friese-Green produced singles entitiled 'Burning Boy' b/w 'Pink Shower' and 'Brother Bright' b/w 'The Clown' are released. Producer disastrously attempts to produce Parris as a male counterpoint to Altered Images Clare Grogan constantly insisting in the studio that he sing in his 'gnome' voice. As a result TFG fails spectacularly to capture the spirit or the huge potential of the band's unique pop sensibilities (or maybe he does ?) . Despite release of a successful album in Australia & Japan entitled 'Colours of Love' disillusionment sets in and band fizzle and fall apart.
WATCH VIDEO for 'WHERE'S ROMEO' by CAVA CAVA on YOU TUBE

WATCH VIDEO for 'BROTHER BRIGHT' by CAVA CAVA on YOU TUBE (from Japanese TV)
FACTOID ~ The Japanese release contains a mere 9 tracks but in Australia the album contained 13 tracks with the addition of 'Bonus Tracks 'The Clown' + 'See Saw & Sway' + the two tracks recorded at Misty Studio which also featured on the APPRENTICES DANCE vinyl LP namely 'A Man in Sorrow' and live favourite 'Chinese Voices' .

(scroll to foot of page to take a listen)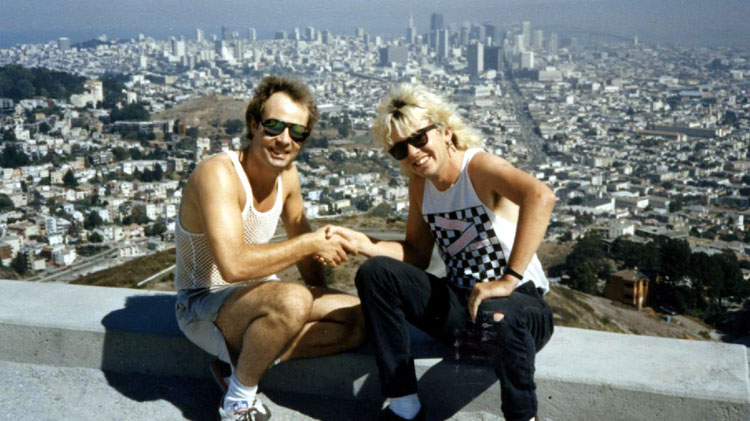 WHERE ARE THEY NOW ~ I met up with Derek Ritchie (above) in 1985 in his home town of San Francisco during the Tina Turner 'Private Dancer' tour whilst engineering for John Parr and he took me sightseeing. At the time he had set up his own courier business.
Apparently Jon Hallett became an airline pilot for TUI so still flying high ?
... But if YOU know what happened to Steve and Richard CONTACT US