TALKIES / COSMETICS - comprised Richard Mazda (vocals & sax) Ebo (bass), Pat Davey (bass) Steve Laurie (drums)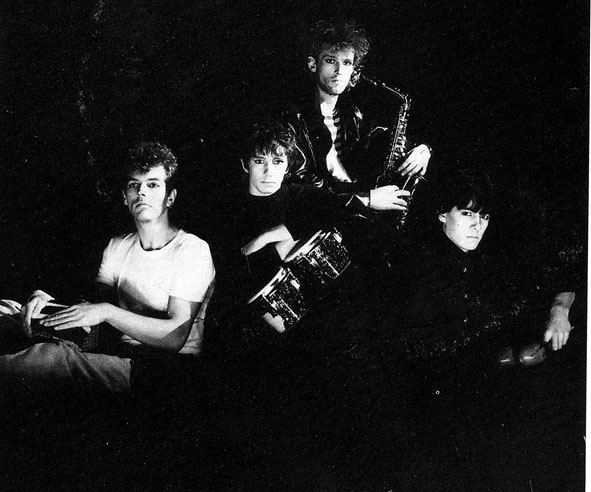 1978 - Richard Hall-Smith sets foot in Misty Studio for the first time and re-invents himself as Richard Mazda to 'cash in' on punk boom and thus forms THE TALKIES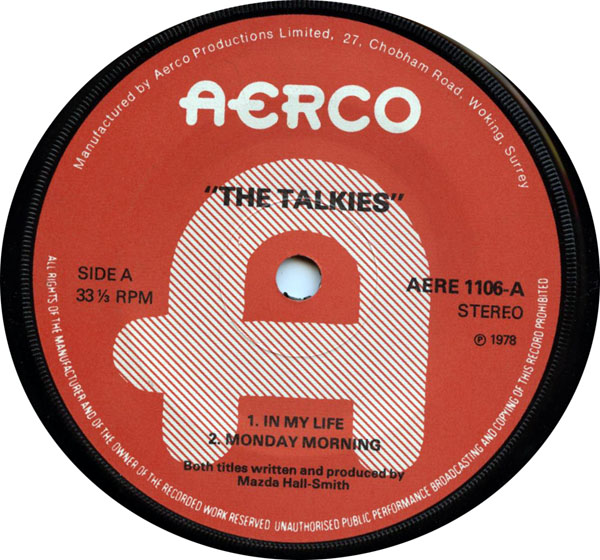 Produces , presses and releases four track EP of Misty results ~ Tracks include 'In my Life', 'Monday Morning', 'Newsboy' & 'Give it back to him'.
Scroll the Misty Studio Jukebox to listen to the Talkies EP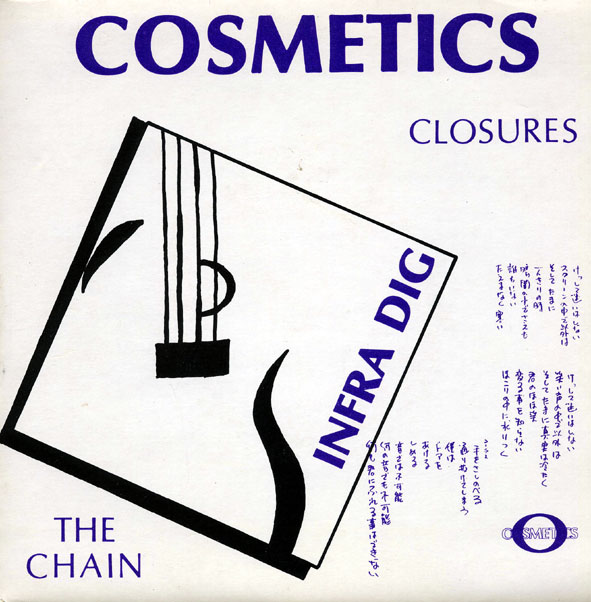 1981 - In an attempt to go one step beyond the two drummer line up of the Glitter band Mazda has the unique concept of forming a new band with two bass players. THE COSMETICS release a double A side single recorded at Dave Fosters 'Music Room' studio. The Mazda produced tracks are 'Closures' and 'The Chain'. Songs are heavily influenced by early left field Bowie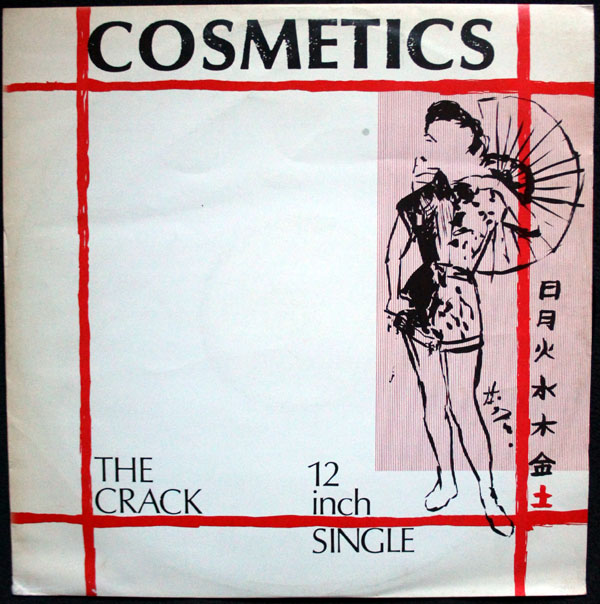 1982 - Mazda secures a record deal with 'The Police' Manager Miles Copeland's Illegal Records label who release 'The Crack' b/w 'Calligraphy' featuring Marsha Hunt on 'guest vocals'. The band are recruited as Tom Robinson's backing band when 'Sector 27' fall apart and tour Japan and Portugal.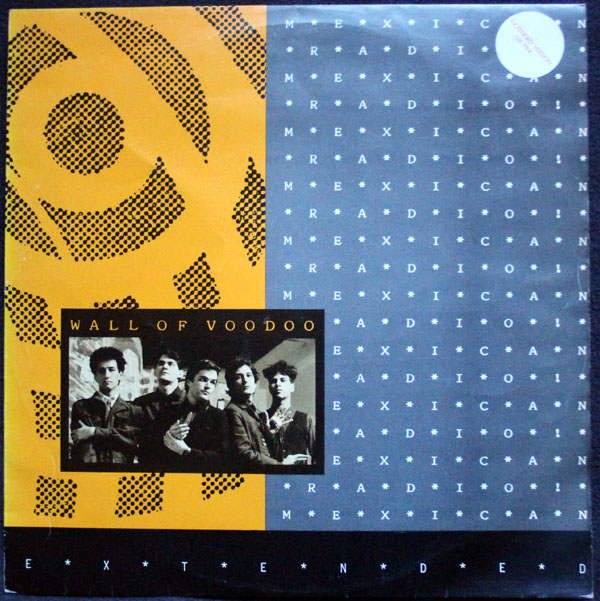 As a result Mazda achieves a degree of notoriety and chart success as producer of both Tom Robinson and American band 'Wall of Voodoo' in addition to co-ordinating independent film music projects. The Cosmetics release further single(s) including 'Last week , This week' (on IRS Records in 1984).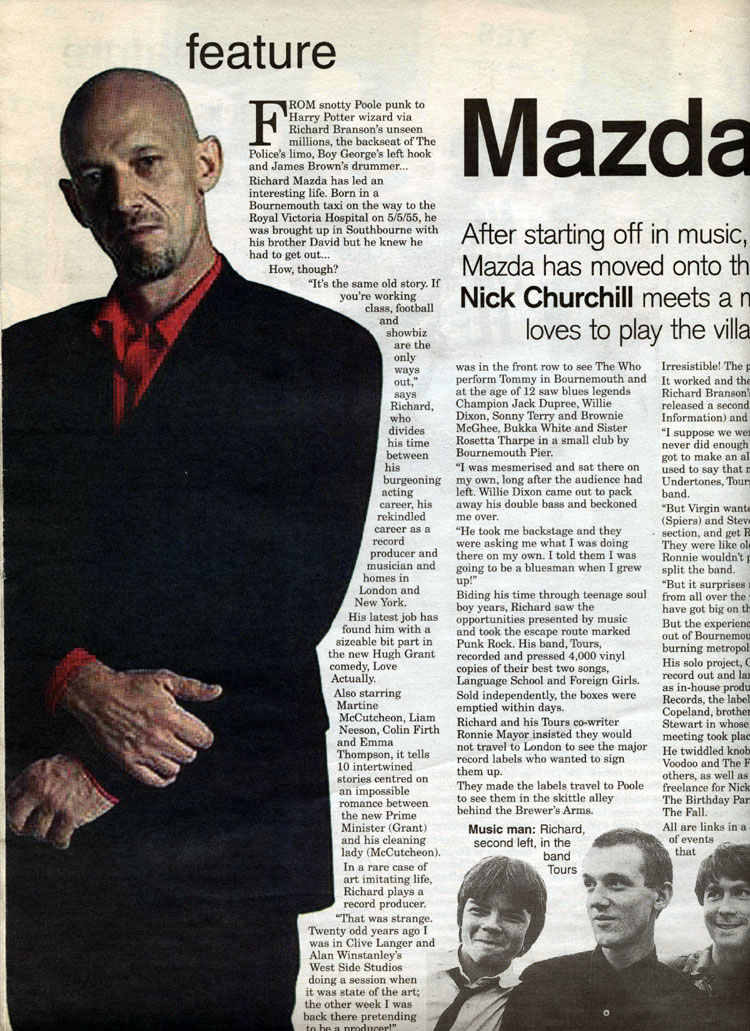 WHERE ARE THEY NOW ? ~ In an interview with Nick Churchill in 2003 Mazda gives an insight into his collaboration with Ronnie Mayor in Tours and an even lengthier insight into his musical career as an in-house producer at IRS records (the label run by Miles Copeland , brother of Police drummer Stewart Copeland) , penning a US R&B #1 for 'Ultra Nate' for which he won an ASCAP award and a successful parallel acting career including a bit part in 'Love actually' (starring Hugh Grant) plus appearances in a number of 'Hollywood Movies' . Read more about Mazda's post-Misty career on the Richard Mazda Wikepedia Page .