MIKE SHEPSTONE & PETE DIBBENS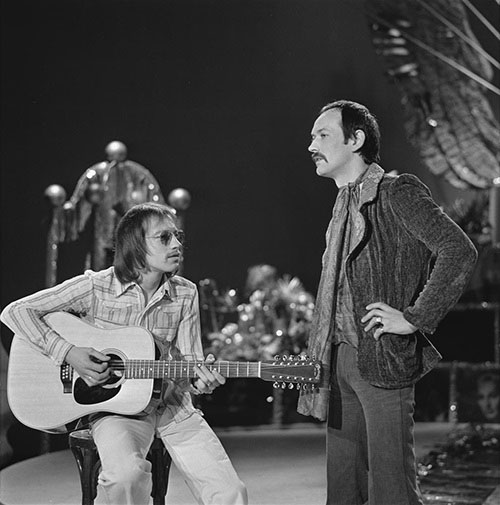 In 1963 Mike Shepstone had been a genuine 'Pop Star' in Italy as the drummer of a band called 'The Rokes' who released four albums between 1965 and 1968 but despite shifting 5 Million records failed to find any success outside of the country.
Shepstone has a good ear for a pop tune but doesn't play a 'musical' instrument (just the drums) so is reliant on partnering with someone who does and subsequently teams up with guitarist Pete Dibbens and in 1973 they release a single in Belgium entitled 'Shady Lady' which goes to #3. The songwriting team flourishes and in 1975 they write 'Please Tell Him That I said Hello' which goes to #8 in the UK charts when covered by 1970 Eurovision winner Dana . The song goes on to be covered by 28 other artists .Throughout the Seventies Shepstone is credited with co-writing many hits for well known UK artists such as 'Middle of the Road' (of 'Chirpy Chirpy Cheep Cheep' fame).
Shepstone & Dibbens were amongst the first to utilise the commercial 8 track studio but Dibbens appears to have an obvious drink problem and Shepstone seeks others to collaborate with other writers but surprisingly claims he has any money and negotiates studio time on a publishing 'points' basis. Many songs are recorded and he also publishes several Mick Fudge songs notably the first song ever recorded in the 4 track studio ~ 'Another Lonely Walk in the Rain' which he gets a cover on my American artist Debbie Cameron.
Listen to Debbie Cameron cover of Micky Fudge song 'Another Lonely Walk in the Rain' on Spotify
Steve Ennever also collaborates extensively on dozens of pop songs with Sheptone throughout the noughties and beyond. One hopes he made more money from the business 'partnership' than Micky and I ever did ?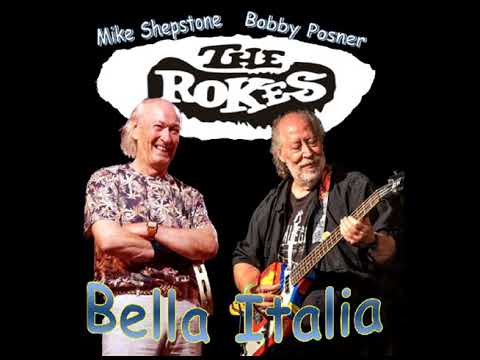 WHERE ARE THEY NOW ? In 2020 and at the age of 78 Shepstone is still riding the nostalgia wave in Italy with bassist Bobby Posner as 'The Rokes M&B' (Mike & Bobby) . Well if the Stones can still do it hell why not ? ~ hey it's a living don't knock it !
WATCH video of Dana singing 'Please Tell Him that I said Hello'
WATCH Shepstone & Dibbens Perform their Eurovision hit 'Please Tell Her' on YOU TUBE
Listen to 'The Only One' written by Mike Shepstone & Steve Ennever on YOU TUBE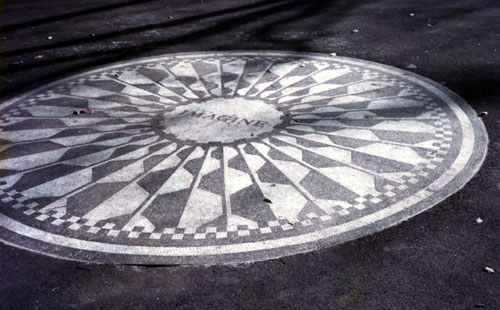 INTERESTING FACTOID ~ On 08-12-1980 I was sat in Mike Shepstone's kitchen co-writing a song with him when his daughter Jessica rushed in to tell us it was all over the TV news that John Lennon had been shot and killed in New York. Whilst on tour with John Parr in 1985 I made pilgrimage to the 'Imagine' garden of remembrance in Central park and took the photo above