SKAVENGERS / PETE CHRISTIE (SOLO) comprised Pete Christie (lead vocals & guitar), Chris Haynes (bass and vocals) and Dave Parsons (drums)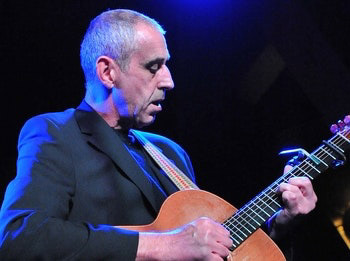 1980 - The Skavengers' Punk meets the Police approach earns them a cult following and they release a three track single on their own 'Identity Discs' label .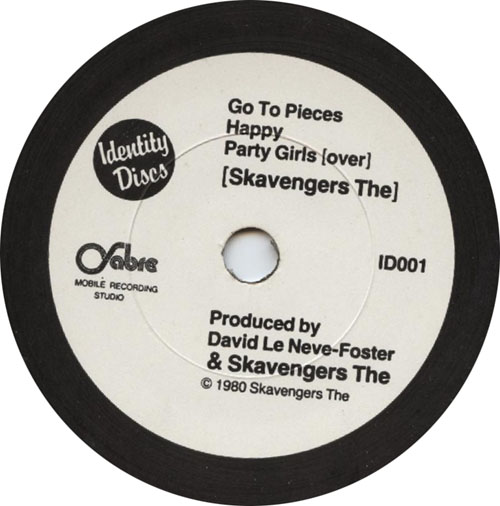 Produced by Dave Le Neve Foster at his studio in Canford Cliffs titles include 'Go to Pieces / Happy' and 'Party Girls'. Record further tracks at Misty Studios including 'Girl on a Train' and superb version of the Beatles 'Day in the life' before relocating to London to live in an East End squat playing local pub gigs to try and get noticed. Get hungry instead and split.
1981 - Post Skavengers Pete Christie demos dozens of songs with Mark Eden producing under the direction and guidance of legendary publisher Stuart Reid of Mautoglade music.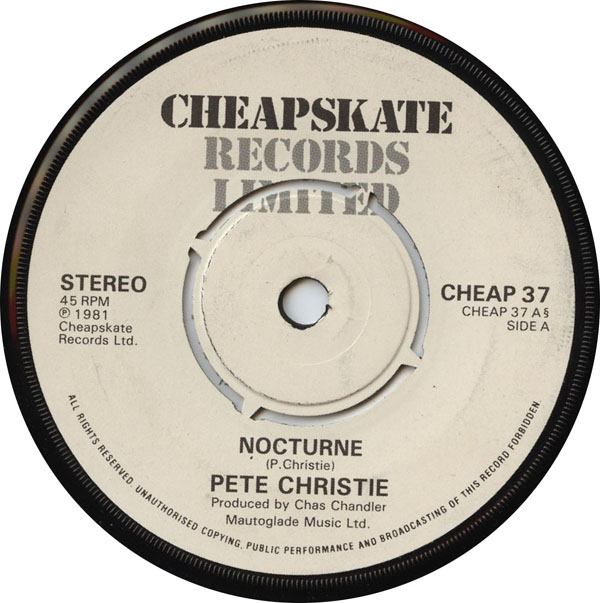 Stuart brokers one off single deal with ex-Animals bass player and Jimi Hendrix and Slade manager and producer Chas Chandlers 'Cheapskate records'. Pete Christie and Mark Eden record Pete's single 'Nocturne' with Chas Chandler at his Portland Place Studio (London) one Sunday morning . His engineer does all the work whilst Chas oversees proceedings with the sunday newspaper spread out across the console. Chandlers recording of 'Nocturne' is really a better quality mirror image of the demo but with added fretless bass .The b side 'Thank you' is a Mark Eden production featuring the Biz International horn section a.k.a. The Purbeck Horns'. The single is released on Chas's aptly named 'Cheapskate' label and predictably gets zero promotion.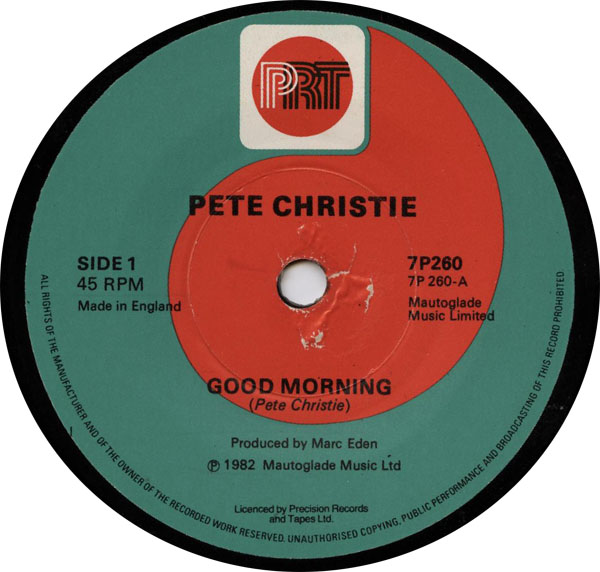 1982 - A second Pete Christie single produced by Mark Eden and entitled 'Good Morning' b/w 'How much Love' is released through independent distributors PRT but again fails to make any chart impact. An impressive remake of 'If Paradise is half as nice' (yes the Amen Corner song) and another track '10 x 10' (a Pete Christie original) are produced and recorded for Mark Eden's 'Players' production company but disappointingly fail to find a commercial release.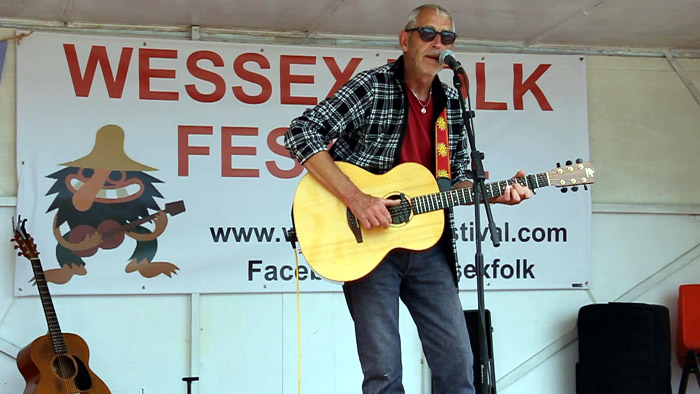 WHERE ARE THEY NOW ? ~ Pete still performs at local folk festivals and venues. Maintains a heavy presence on YOU TUBE