ACCUSED / PRIMA VOICE comprised Mick Whitlock (lead vox & guitar), Mike Butcher (lead vox & keyboards) , Martin 'Len' Legname (bass), Mike Bienvenu (keyboards) , Dean Rigler ( Accused drummer), Mike 'Plim' Cullen (Prima Voice drummer).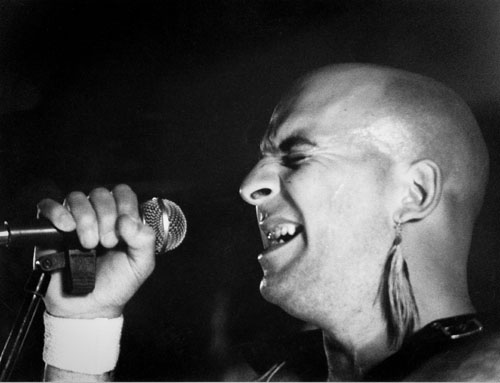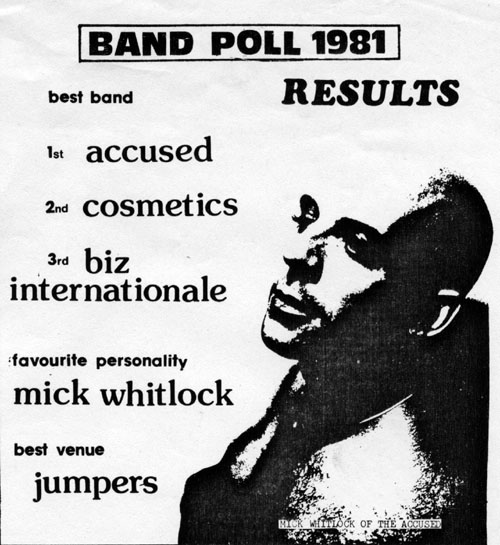 1981 - Coaster magazine readers poll votes 'THE ACCUSED' best band in Bournemouth and vocalist MICK WHITLOCK 'favourite personality' which in itself was more than a mild understatement. Mick's larger than life personality pervaded both his unique singing style and his accomplished guitar playing. The bands strength lay however in the powerful Butcher / Whitlock song writing partnership. Butchers melodic keyboard orientated style was perfectly foiled by Whitlock's jarringly lysergic lyrics and vocal style.
1982 -The Accused contribute 'Run for your Life' to Coaster magazine's 1982 'Low Noise High Output' compilation cassette of local bands
.
1983 - The Accused re-invent themselves as PRIMA VOICE in an attempt to be at the cutting edge of the new electronic music dance revolution. Sign to Mark Eden's new 'Players Music' production company and record an album. Mike Butcher is not involved in the sessions having been incarcerated at Her Madge's Pleasure, Dorchester having tried to outrun the Police in a car full of drugs (and failed obviously). Butcher is replaced by classically trained piano player Mike Bienvenu.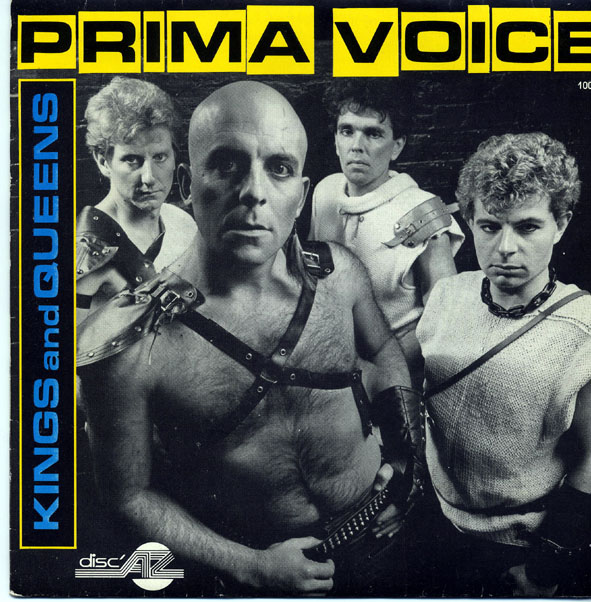 1984 - 'Kings & Queens' is licensed for single release in Europe spawning several cover versions. An album with working titile of 'Death Rattle a go go' is also licensed for the Benelux region and released by ARS Records as 'The Album'. Band undertake a residency in an alternative music club in South Africa. Leave valuable equipment behind on their return to make space in their baggage for copious quantities of drugs and other paraphernalia.
WATCH the video of KINGS & QUEENS on YOU TUBE.