SEVEN - comprised Mick Devine (lead vocals) Keith McFarlane (guitar & vocals) Simon Lefevre (keyboards & vocals), Pat Davey (bass) and Austin 'Oz' Lane (drums)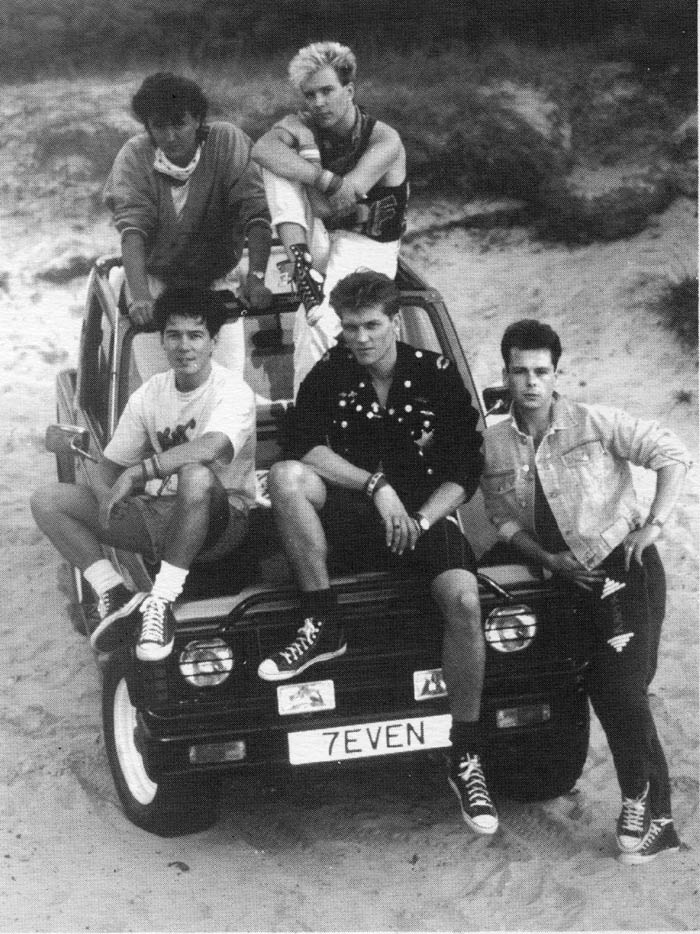 Mid 1980's - Keith, Simon all ex-members of former No. 1 South African band 'Face to Face' pack their bags and head for England in search of wider recognition in the global market. Having enlisted Mick Devine as new Lead Vocalist they appoint local entrepreneur Mike Parker as manager who books studio time for demos with Mark Eden producing and subsequently enlists Pat and Oz to complete the final line up.
1989 - Mark Eden who has subsequently become personal sound and concert engineer to John Parr (St. Elmo's Fire fame) and at the request of Mike Parker sets up an introduction for the band to Parr and his business manager John Wolff (former Who manager and legendary Keith Moon drinking buddy) . They offer a production deal with Parr/Wolff's 'Bogus Global Productions' company and bring the band into Parr's Yorkshire based home studio to record a few songs with the intention of licensing the end results to a major label. The deal also necessitates Mike Parker sharing management of the band with John Wolff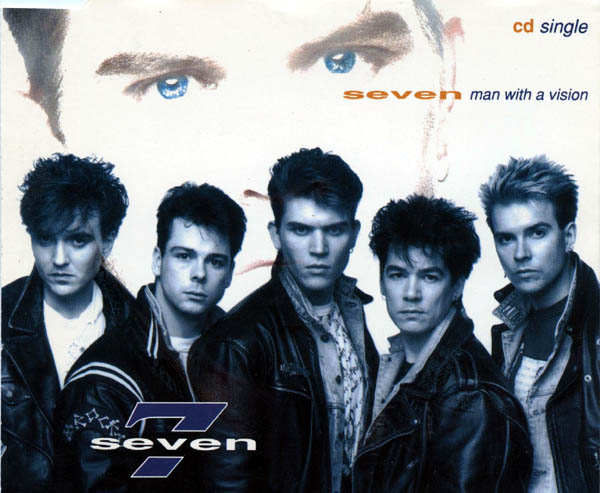 The results include 'Inside Love' which is licensed to Polydor for CD single release. DJ Philip Schofield takes a shine to band. Huge marketing campaign including expensive promo video sees band supporting Brother Beyond, The Monkees, Jason Donovan, and Richard Marx on major UK concert tours as well as glossy colour spreads in leading teen publications and appearances on kids TV shows including Disney Club. Single reaches #78 in UK single charts
'Inside Love' makes top 30 and Polydor release second Parr produced single 'Man with a Vision' - a tribute to Nelson Mandela with similar heavy weight promotion and exposure.
1991 - World class vocals and musicianship win band many plaudits but Polydor having criminally make no attempt to penetrate the lucrative American AOR market despite their world class potential and success of the band during their support slot on a nationwide tour with Richard Marx which culminates in dates at the Royal Albert Hall, London. Having failed to establish SEVEN as a UK 'Boy Band' the idiots decline their option to proceed with an album and once again the stupidity of POLYDOR RECORDS comes back to destroy yet another Bournemouth band
Andy Hill (former Bucks Fizz writer and producer) expresses interest in Mick Devine (singer) as a solo artist and but no deal is struck and merely serves as catalyst for the bands demise. Keith (guitarist) forms 'Dear John' (rock band) with wife Justine whilst Simon returns to South Africa. Mick Devine subsequently collaborates with producer Nik Kershaw on tracks but results never released.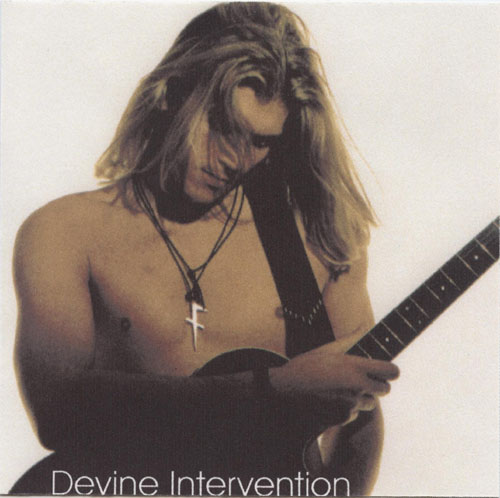 LISTEN to the 3 x tracks from the Devine Intervention studio collaboration
A recording collaboration between Mark Eden and Mick Devine (with valuable additional vocal contributions from Keith & Simon) whilst they are house guests during the Parr-recording sessions under the working title 'Devine Intervention' results in 3 tracks including the anthem for world peace 'Love Will Conquer All'.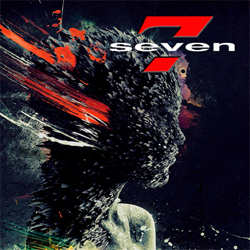 2014 ~ the name SEVEN crops up in the conversation whilst the original SEVEN bass player Pat Davey is working alongside Robert Hart on an album for Escape Music and It transpires that Escape music co-founder Khalil Turk was a big fan. The production talents of Lars Chriss (who's repertoire includes albums with Steve Overland, Chris Ousey, Lugnet and Radioactive 4) are enlisted to produce the band's debut album called '7', . Largely comprised of tracks recorded at Rockfield studio by the original band line up in the 80's the album is released to critical acclaim and held up as one of the "Albums of the Year" on many lists.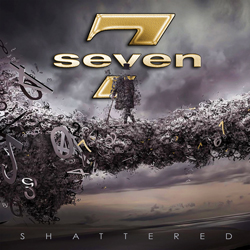 2016 ~ A second album is released under the name SEVEN called 'Shattered' But by now only Mick Devine remains from the original line up The album is a collection of wonderfully catchy songs that rely on clean and memorable melodies that allow Devine's distinctive voice to shine through. It was Devine who took the lead in writing the lyrics on this album, matching the intensity and feel of the music to deliver a modern melodic rock album with influences ranging from hints of Foreigner in "A Better Life" and "Broken Dream", Journey in "High Hopes" and even traces of Magnum in "Light of 1000 Eyes" and "Last Illusion".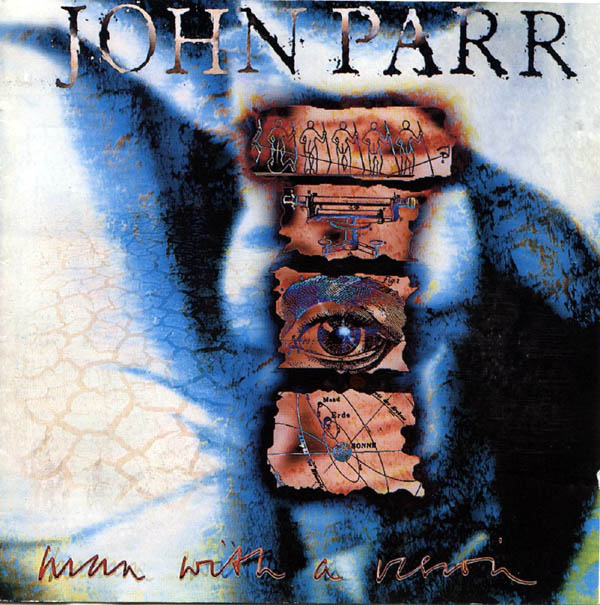 ADDENDUM ~ John Parr effectively covers 'Man with a Vision' (and names the associated 1992 album release it features on) given he already owns the backing track under the Bogus Global production deal .... and blags a writing credit into the bargain. What's not to like ?
WATCH VIDEO of SEVEN 'Inside Love' on YOU TUBE (single 1)
LISTEN to SEVEN 'Inside Love' on YOU TUBE (No video ~Extended Version ~ amazing vocals!)
WATCH video of SEVEN 'Man with a Vision' on YOU TUBE (single 2)
WATCH video of JOHN PARR 'Man with a Vision' on YOU TUBE (from 1992 album of the same name)
WHERE ARE THEY NOW ~ Simon & Keith eventually both returned to South Africa after the band were dropped by Polydor . At some point during the the release of the the two SEVEN albums Khalil Turk introduces Mick Devine to Steve Morris (Lonerider / Heartland / Ian Gillan Band) and a song writing partnership develops. Over the ensuing years they write numerous songs in a variety of musical styles but all tied together with memorable melodies, lyric's and killer guitar licks. Once again Khalil introduces the awesome American producer & musician Brian J Anthony (Lonerider / Steve Walsh /Overland) into this partnership and the result is Mick Devine's first solo album called 'Hear Now' which was released on the 18th October 2019 on the Escape Music label.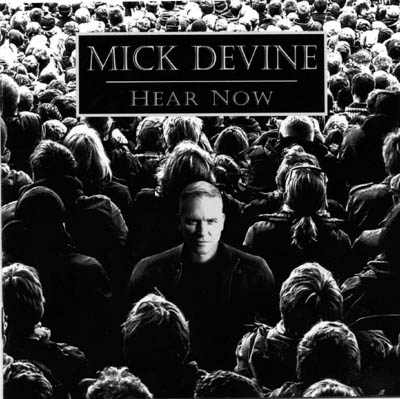 WATCH the video of the Mick Devine single 'Standing in the Middle' on YOU TUBE (excellent)