Misty Studio Christmas Crackers
ALL SONGS uploaded 18/12/20 to the 'Xmas 2020 update' folder (above)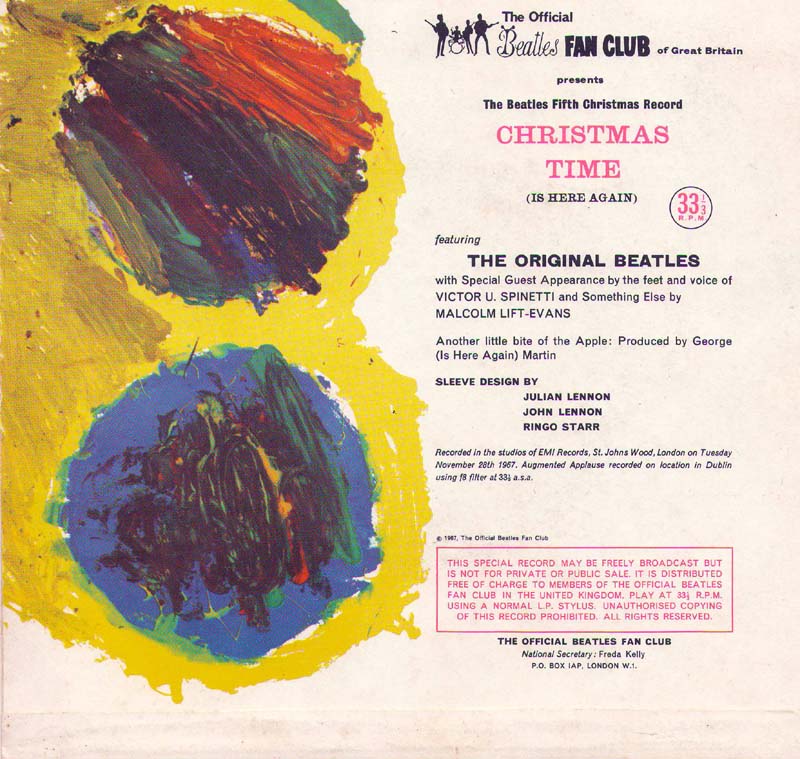 Christmas Time is Here again
The Beatles
Official fan club Christmas disc #5 (originally recording 28/11/1967)
.... more Crimble wackiness from the Fab 4

Christmas on the Moon ~ Cliff Edge
For anyone spending Xmas on their lonesome own'some
All the Children Sing ~ Roy Rogers & Trigger
For those who love a Xmas song with lotsa kids on it !
King Konga ~ Krakamaraka
Who doesn't love a good Konga Line at Xmas ?

England + Latin America + Lets have fun + Red Day + You're the Best
Luther & Zen
5 songs ~ not actually Xmas songs but Christmas crackers nonetheless ...
Recorded in 1982 by Steve Smith and additional Zensters Richard Pearce & Ross Elliott !

A day in the Life + 10 x 10
The Skavengers & Pete Christie
The Skavs rework the perennial Beatles favourite +
An unreleased masterpiece by Purbeck's very own Prince of Pop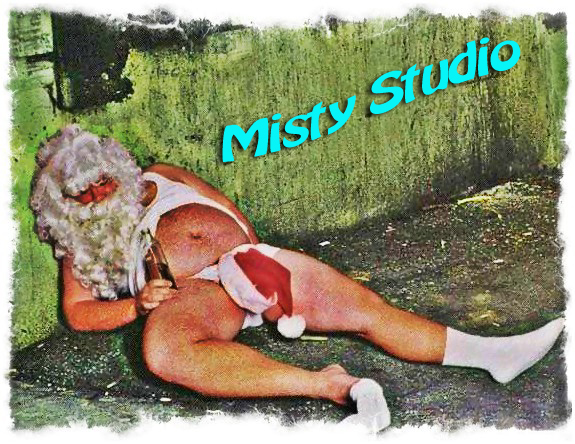 *********************************
uploaded 09-11-20
Tino Licinio 'tribute' page along with 4 x original songs written by Tino and recorded in the 80's

**************************************

uploaded 27-06-20
(Micky Fudge & Kai Live folder)

Micky Fudge & Kai ~ Live at the Pinecliff 1983
Ferocious opening band instrumental featuring : The Staceys , Pat Davey & Paul Beavis
+ a new song ~ 'You Can't fool me'
**********************************
'13-06-20 Jukebox Update'
Pete Christie ~ If Paradise is Half as Nice (12" extended mix)
Keyboards by the late Mick Bienvenu (Prima Voice)
Goes well with a 70's revival night in Ibiza

Ron Mayor ~ Stranded (12" extended mix)
featuring Paul Stacey on guitar (check out the blistering solo around the 4 minute mark !
Goes well with a long martini ~ Shaken not stirred

Cliff Edge (a.k.a. John Priestley) ~ Pure Hitchcock
A Steve Ennever / Mark Eden production
Goes well with a tab of ecstacy and a Hitchcock box set

Ray & Andy ~ South Africa
Ray Foster and his diminutive mate Andy do DUB
Goes well with a can of Red Stripe & a spliff

**********************************
'06-06-20 jukebox update'
NB (This batch of tracks are all in the 70's & 80's demo session archive folder and
were recorded on a TEAC 4 track between 1978-1979)
Possibly Richard Mazda's first venture into the studio with his friend 'Malc' on vocals . Not much 'Punk Lennon & McCartney' on display in 'Pick You up at 8' mind , more of a a nod towards Fat Reg from Pinner wearing his 'Crocodile Rock' hat .

More Mazda this time as 'Tours' ~ 'I need my dream' . (June 1979) Demonstrating a little more musical spunk and quite passable lead vocals . Guess he was Lennon to Ron Mayors' McCartney ?
Mazda's mate 'Malc' (Never knew his surname) had a fab pop voice and kindly supplied vocals for (possibly ?) the first two (4 track) collaborations between Steve Ennever and Mark Eden after he (Steve) took delivery of the inestimable Mini~Moog. Here in all their 'Kraftwerkian' glory are two never before heard classics from the Misty archives from 1978 ~ Heartbeat (ESP) and Hitchhiker
Violence By the Warlords ~ sounding uncannily like Ian Hunter & Mott the Hoople
Deuce ~ The Parting . Sweet acoustic guitar instrumental from John Cherry & John Kelham
Patrick McKenna ~ Astral Love . A very 70's cosmic projection of romance reminiscent of Marc Bolan.
Limosine ~ More Dollars than Sense / My Determination ~ Fronted by Tom Easby and the song s that lead to an invite from Mark Eden to join Bordello as replacement for John Butcher on Lead Vocals…..Seem to recall Plim was on drums ?
Summer Madness ~ I got the music in Me .
S.M. Mk 1 band with the late Paul Taylor on drums + Tom Easby (vox) Steve Ennever (bass) Graham Sears (bass) Mark Eden (gtr) Pure camp cabaret quite frankly :~)
Summer Madness ~ Superstition (S. Wonder) / When will you be mine (AWB) / Shame (Evelyn 'Champagne' King) .
Live at Les Arches , Jersey recorded 10/12/1979
S.M. Mk 2 Jersey / Les Arches version of band with Ross Elliott providing dependable disco drumming and equally funky bass courtesy Graham Sears ~ More camp but goes well with a Saturday night bop around the kitchen with the 2nd glass of your favourite red wine while the dinners cooking !
Interference ~ The Ants / Desert Island. Ultra Frantic Punk in a Jammy / Strangler-ish way.
A couple for (er) Jam, Stranglers and frantic punk fans
Play for Today ~ Compromise . Sparkly late 70's pop
*************************************
uploaded 23/05/20
Bordello ~ Live at Poole College (supporting Ray Foster & Raw Deal) ~ recorded 1979
Featuring : John Butcher (vox) Steve Ennever (keys) Mark Eden (Gtr)
Paul Taylor (drums) Graham Sears (bass)
Songs : Route 66 / High Time / Rag Time Rock n' Roll

Casablanca ~ Live at Quarterdeck Bar Bournemouth ~ recorded Summer 1980
Featuring : Tino Licinio (vox) , Mark Eden (Gtr & Keys) Pete Brown (Drums) Mike Piggott (bass)
Songs : Masterblaster / Rubber Band Man / So Lonely

John Parr ~ Live at the L.A. Amphitheatre.(Show #2 of 5) recorded 10/09/1985
Featuring Chris Marra (gtr) Rikki Philips (bass) Pat Torpey (drums) Gareth Mortimer (back vox)
John Cook (keys) Garri Brandon (keys)
Medley : Don't Leave Ya mark on Me / Naughty Naughty / St Elmos's Fire

********************************

uploaded 21/05/20

Prima Voice ~ Kautokeino (Bomb the Dam)
The Menu ~ 2 tracks (70's/80's Demo Sessions)
Ivory Towers / Peter & Pamela

Cava Cava ~ Colours of Love L.P ~ 9 x tracks inc. 3 x singles
(All tracks produced by Steve Friese Green)

Cava Cava ~ The 'Roundhouse Sessions
(Produced by Mark Eden & Steve Ennever)
Where's Romeo / Stranded

Ray Foster & Manhattan Slide
(Recorded Arny's Shack)
Help me through the day / Don't let your troubles get you down

7EVEN
Altered States / Armed Rehearsals / On the Brink / The Good Book
Nigel Hopkins a.k.a. Krakamaraka (featuring Adrienne Loehry)
El Vino Collapso / King Konga

Pete Christie
Paradise Street